Contact Details:

RICO Sicherheitstechnik AG

St. Gallerstrasse 26

9100 Herisau, Switzerland

phone +41 71 353 3470

fax +41 71 351 1052

visit website This email address is being protected from spambots. You need JavaScript enabled to view it.

Contact Partner:

Aleksandar Agatonovic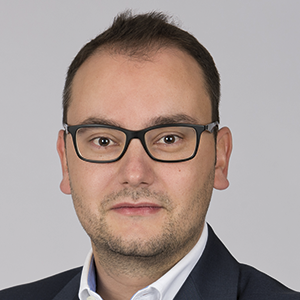 No matter what happens - nothing happens
RICO Sicherheitstechnik AG, based in Herisau Switzerland, is a global active owner-managed and independent company, specialized in various components for explosion isolation, such as isolation valves, slide valves and also 100% gastight butterfly valves for high demanding HVAC systems. The Swiss expert supports with almost 30 years' experience renowned customers in a variety of industrial sectors worldwide - providing expertise, service and top-class products from the development, the production to the distribution.
With a global sales network of partners, RICO offers local support in order to maintain the known high-quality and best support for its customers. In addition, a global network of service partners ensures that service technicians meet any special customer wishes on-site. Moreover, training engineers and operators of customers in product maintenance is also part of the expert's portfolio.
The online tool
RICO Service App
facilitates furthermore monitoring maintenance intervals as well as retracing conducted maintenance work.
VENTEX®
RICO is specialized in, and sets the standards for, mechanical isolation valves. The VENTEX® valves are the answer for explosion protection of systems, in which combustible dusts, gases or hybrid mixtures are processed. The valves are in accordance to EN 15089 and provided in active as well as passive versions. The functionality of the passive valves is based on a sealing of the valve triggered by the pressure wave of the explosion. The pressure wave pushes the valve poppet within the valve to a seal and therefore prevents propagation of flame and pressure. Should the explosion isolation be triggered off, an unlocking device secures a quick restart, as the opening of the valve only requires very little effort. The active VENTEX® valves are installed with a fitted pressure and/or flame sensor for the protected system. In case of an explosion, a signal alerts the system controller, which activates a gas generator. In this way, a perfect seal is formed within milliseconds. All VENTEX® valves can be applied in combination with explosion containment, suppression and relief systems and are available in various executions, also special executions like CIP for pharmaceutical applications.


Slide Valves
The RICO slide valves RSV and REDEX® Slide are the fastest slide valves available. RSV is applied by means of a gas generator and successfully prevents the spread of explosions (flame and pressure) in pipelines. The slide valve is especially designed for applications in which the pipelines do not tolerate any obstacles nor any loss of pressure. RSV is available in various versions and is therefore suitable in pharmaceutical industry as well as all other dust and gas processing systems. The isolation slide valve REDEX® Slide is especially designed for applications with a low explosion pressure, and is combined with explosion relief and suppression systems. The protected systems are fitted with pressure and/or flame sensors, which detect an explosion immediately and transmit a signal. By means of this signal, a gas generator is activated and the slide valve closes through the generated pressure – preventing a spread of flames and pressure waves. Due to the extremely fast closing time, a very short installation distance is enabled. The slide valve can be opened and closed pneumatically during normal operation.


REDEX® Flap
The REDEX® Flap is a passive explosion flap valve in accordance with the standard EN 16447 and can be combined with explosion relief systems. The flap valve enables optimal protection by means of a mechanical locking device, is single acting and prevents propagation of explosions opposite the flow direction. Without an air flow the flap valve is closed, but not locked. In this state, the functional safety is monitored via a switch. During normal operation the REDEX® Flap is in an open position, which allows the medium to flow around it. In case of an explosion, the pressure wave pushes the flap valve into a closed and locked position. In this way, flame propagation and spread of the pressure wave are prevented.


Certified Safety
RICO Sicherheitstechnik AG is certified in accordance with ISO 9001:2015 and the ATEX guidelines 2014/34/ EU. RICO finds, due to its extensive experience, innovation and flexibility, the right product of any application and offers customized systems for any needed requirement. Each product is type-approved as well as individually tested before delivery. This principle ensures for almost 30 years now the highest quality for maximum safety standards.