We are IND EX®.
The organization IND EX® (Intercontinental Association of Experts for INDustrial EXplosion Protection e.V.) was established 2009 in Frankfurt am Main, Germany. IND EX® consisting today of 55 members and continuous growths since its inception. IND EX® retains and works with top experts in explosion and fire safety from all over the world. Members come from different professional backgrounds such as plant engineers, safety consultants, equipment manufacturers, service providers and universities. Explosions as well as fires can occur in several different production processes where the combination of an ignition source, oxygen, dust and/or gas are presented.
The consequences of explosions or fires can be catastrophic:

loss of facilities and equipment

and most importantly, loss of life.
To prevent such occurrences, IND EX® has assembled this team of specialists to address the safety needs of industries at risk of explosions and fires. To achieve this goal, IND EX® has laid out a set of commitments to achieve its objectives.
Commitments:

Assimilation and interpretation of the existing sets of international guidelines to gain an overarching understanding of explosion and fire safety related regulations. Every employer has technical and practical challenges to interpret explosion and fire safety regulations.

Support research in explosion and fire safety that will lead to the production of new and innovative technologies aimed at reducing the risk of explosion and fires.

Organize periodical congress and symposia to facilitate knowledge transfer in explosion and fire safety IND EX® has become the name for expertise, experience, and knowledge in the field of explosion and fire safety.

IND EX® has become the name for expertise, experience, and knowledge in the field of explosion and fire safety.
Membership - become an insider
With your membership, you become an insider of a top-class group. You are active by improving worldwide safety standards in explosion protection. IND EX® offers you the possibility of full or associated membership.
Symposia + Congresses
IND EX® organizes various symposia and congresses every year on all continents and for all sectors.
Experimental Lecture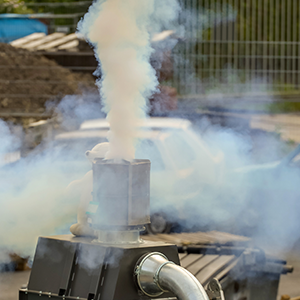 Examinations
Explosion Tests
The next 3 IND EX® Events
This Event was canceled due to insufficient number of participants.
New at IND EX®: VENT.iNG.
Extensive research has been conducted over the last decades, enabling experts worldwide to establish standards and guidelines do deal with the hazard of gas and dust explosions. Besides preventive measures to avoid explosions, explosion protection techniques were developed to protect process equipment such as dust collectors, silos, dryers and or cyclones and many others. One of the most common explosion protection measures is explosion VENT.iNG, to reduce occurring explosion pressures in the equipment to an acceptable minimum.In a globalized world, equipment manufacturers are forced to know about many standards and guidelines present in their destination country they are going to supply to. This sometimes can be overwhelming. With VENT.iNG., a software is available which supports the explosion protection expert to apply the two most common explosion VENT.iNG approaches in the world, following EN and NFPA.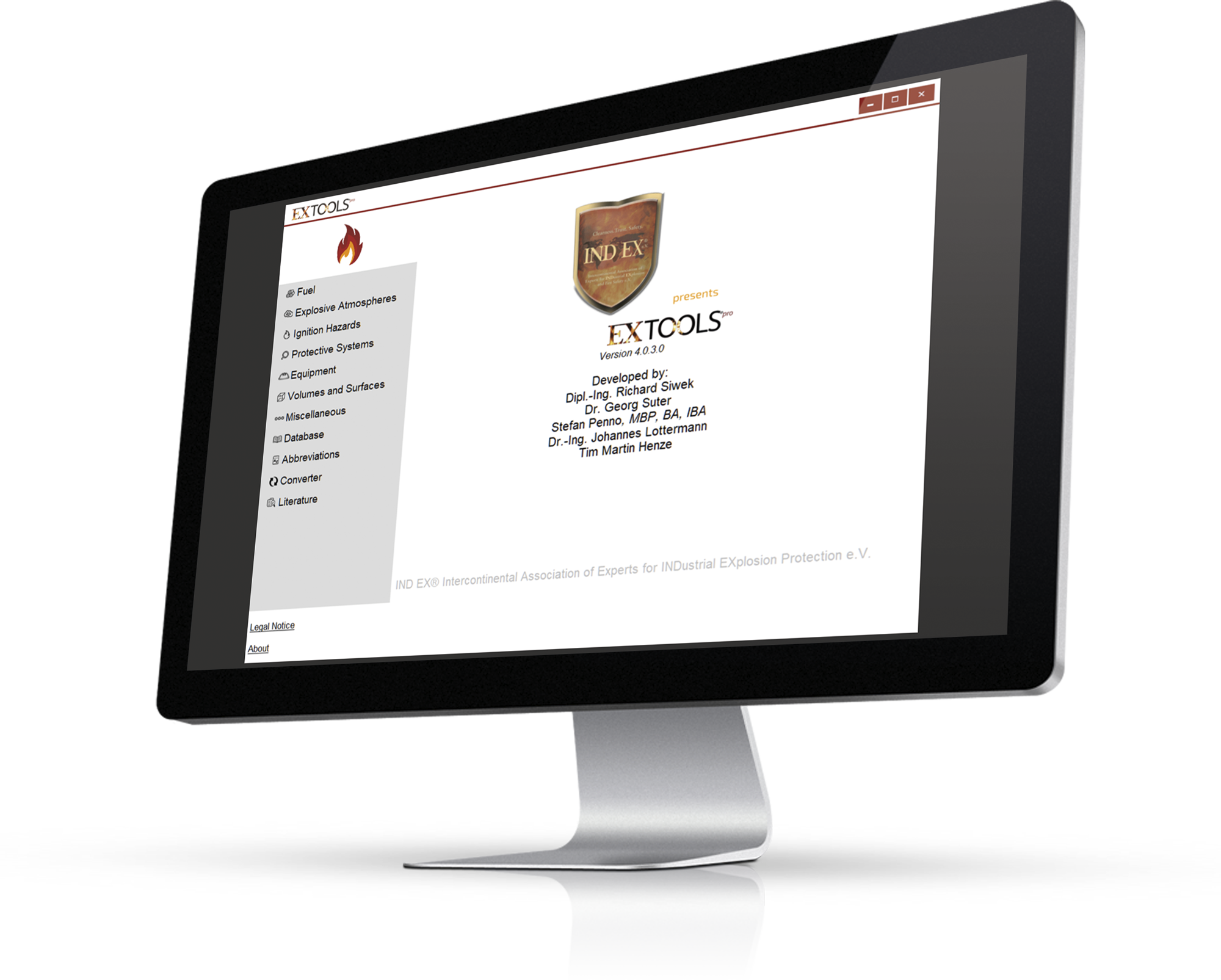 EXTOOLS®pro
EXTOOLS
®pro
is divided into eleven categories: "Fuel", "Explosive Atmosphere", "Ignition Hazards", "Protective Systems", "Equipment", "Volumes and Surfaces", "Miscellaneous", "Database", "Converter", "Abbreviations", "Literature".
With the help of this app, both preventive and constructive explosion protection can be analyzed, determined or calculated in detail. Various equipment-specific parameters for e.g. rotary valves, screw conveyors, mixers can also be determined. Furthermore, release rates of liquids / gases and the degree of ventilation of gases / vapours can be determined. The safety parameters of numerous gases and liquids are summarized in the database.
EXTOOLS®pro runs on all modern Windows® 7 or higher.