Contact Details:

PROCESS | Vogel Business Media GmbH & Co. KG

97082 Wuerzburg, Germany

phone +49 931 418-2536

fax +49 931 418-2750

visit german PROCESS website visit worldwide PROCESS website This email address is being protected from spambots. You need JavaScript enabled to view it.

Contact Partner:

Gerd Kielburger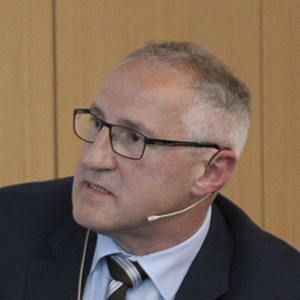 Your cross-media partner for the global chemical and process industries
PROCESS presents the latest economic and application-oriented technology information to the chemical and pharmaceutical market as well as to all other process industries.
Additionally to the specialist German-language journal PROCESS and the industry magazine PharmaTEC, further international journals are published – PROCESS Worldwide and PROCESS CHINA. The range is supplemented by digital platforms in English, German and Chinese language – each subdivided into specific technical subjects. Special topic newsletters, white papers and webinars complete the range. With its German-language and international specialist titles, digital platforms, digital issues, newsletters, data-bases, events and additional services, PROCESS provides a cross-media and internationally joined source of information – whether you need wide reach or relevant business leads. Take advantage of the communication channels of PROCESS for your multi-channel marketing.
The media performance of PROCESS is leading in German speaking markets and global distribution:
✓ Every year 747,273 print editions of PROCESS, PharmaTEC and the associated special editions reach our readers

✓ At present time 15,128 registered users have established their own user account on

www.process.de

in order to benefit from its advantages

✓ Every year 1,791,050 users visit the web-site

www.process.de

and access 3,949,300 web-pages

✓ Over 700 white papers and webinars are available at

www.process.de

for our users to download

✓ In recent years we have generated 11,000 leads for our clients solely through white papers and webinars