Contact Details:

IEP Technologies GmbH

Kaiserswerther Str. 85c

40878 Ratingen, Germany

phone +49 2102 5889-221

cell +49 151 16261960

visit IEP Technologies website visit Newson Gale website This email address is being protected from spambots. You need JavaScript enabled to view it.

Contact Partner:

Markus Häseli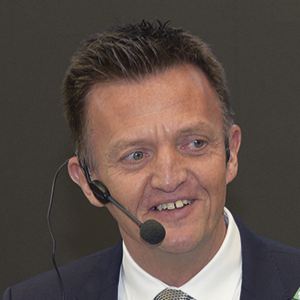 IEP Technologies and Newson Gale - Together We Save Lives ...
IEP Technologies and Newson Gale, members of the HOERBIGER Safety Solution Group, are the worldwide leading providers of explosion protection systems and services and for over 60 years have provided protection solutions that prevent, suppress, isolate and vent combustible dust or vapor explosions in process industries.
Our protection experts provide sales and technical support through offices in the U.S., Germany, Switzerland, U.K., France, Turkey, China, Brazil and Singapore, designing and servicing systems with an experienced team of application engineers, regional sales managers and field engineers.
What Sets Us Apart ...
Unsurpassed Verification and Approvals
IEP Technologies has conducted thousands of full-scale explosion tests to better understand the science behind flame propagation and verify our protection solutions. Our products are third party (FM and ATEX) approved and we are the only provider in the industry with design calculation tools that are ATEX approved. From design to service, you can have confidence in the solution IEP Technologies provides.
Combustion Research Center
Our state of the art facility is fully-equipped and dedicated to the ongoing study of explosions and the constant advancement of explosion protection science. Understanding the explosibility of your product is the first step in developing your protection solution.
Single Source Responsibility
Whether the application calls for a static grounding system for explosion prevention, an integrated explosion detection and suppression system, a venting device, a custom isolation system, or any combination, Newson Gale and IEP Technologies can meet your challenge with a turn-key solution from system design to 24-hour service.
Explosion Protection Professionals
The IEP Technologies and Newson Gale protection team, including our sales representatives, field and application engineers and service technicians, have a unique skill to support you. Each understands not just our product range, but they also understand your process and how our solutions can help protect it.
Worldwide Service
IEP Technologies recruits, trains and retains professionals who make up the finest network of Authorized IEP Technologies Service Centers. They provide fast response resulting in a minimum of disruption to your operations. These service centers are backed by IEP Technologies with over 50 strategically located factory technicians who provide on-site technical support to our customers.
Precise Protection for Every Application
We have more worldwide experience protecting a wider range of facilities against explosions than any other company. With well over 15,000 systems installed, we have developed a unique process to ensure the highest level of protection for your facility.
Our comprehensive process includes:
Material Testing
The Combustion Research Center, using recognized test methods such as those published by ASTM, U.S. DOT, UN and others, can conduct testing to determine the combustion properties of your process material including dusts, liquids and gases. Understanding the characteristics of your material is the first step in designing a suitable protection solution.
Site Visit
The industry's most experienced Explosion Protection specialists review your pre-defined hazard to gather data which will assure an IEP Technologies system that meets the needs of your specific application.
Training
On-site training programs are available for the proper operation and understanding of your explosion protection system.
System Design
IEP Technologies engineers, using a proprietary Computer Modeled System Design, develop a protection solution to meet your individual application needs. We provide key support and documentation at this stage to ensure you understand the overall design. Together with an on-site design and pre installation meeting, our engineers will review the system performance when employing the recommended solution.
Installation, Commissioning and Maintenance
Proper installation and commission of your explosion protection systems will set the stage for the ongoing successful protection of your process and facility. Newson Gale and IEP Technologies supports you from the installation and commissioning stages through to ongoing maintenance and any emergency service/spare parts needs you may have.