IND EX® Safety Symposium 2013 | Krakau, Poland - the review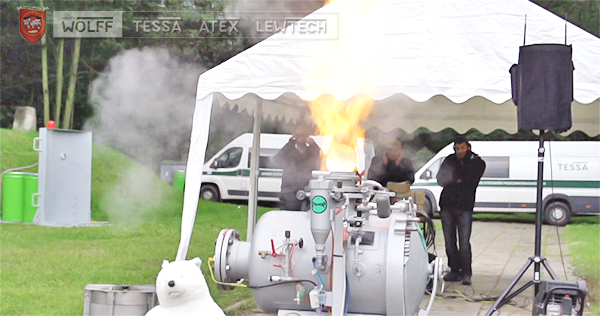 IND EX
®
has carried out a remarkable seminar for the Polish Industry. On September, 26, 2013 more than 170 delegates made their way to the beautiful city of Krakau to attend this exceptional seminar. The main topic of industrial Explosion Protection was perfectly underlined by professional lectures from speakers like Richard Siwek from Switzerland, Hilmar Winkler from Germany or Graham Tyers from the UK (all IND EX
®
Members).
The seminar was flanked by impressive live demonstrations
While IND EX
®
` President Stefan Penno demonstrated that even small amounts of combustible dust can create a 2 Meter fireball and an incredible Pressure and Heat Wave, Roland Bunse from Germany made a bigger bang with a 250 Liter vessel and convinced the audience, that Explosion Venting is a reliable Protection Concept.
Additionally a HRD-Bottle was fired to show how fast a Suppression System can act in order to stop the explosion from growing.


All-in-all a very nice event with lots of useful input and information – more than 90% of the delegates said they will recommend this to others or, much more preferred, be there again personally when IND EX
®
invites for the next showcase – most likely in 2015. See you then in Poland.